V&A Waterfront Attractions
Posted on Wed October 16, 2019.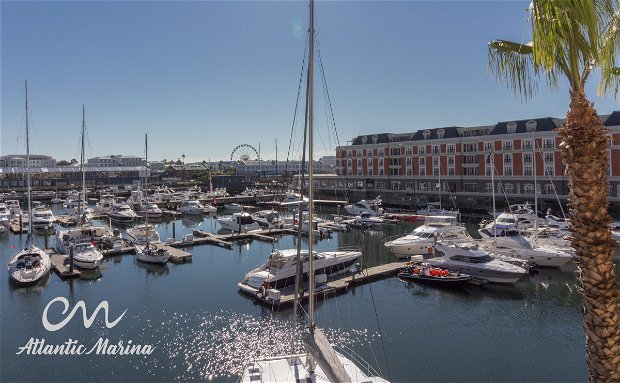 V&A attractions:
Making its first appearance in the city in 2010 and intended as a temporary structure for the South African FIFA World Cup, this popular tourist attraction has since found a permanent home in the V&A. The V&A Waterfront has plenty on offer both day or night, however, we would recommend going around the time of sunset and enjoy the best of both. The Wheel offers a great opportunity to snap some pictures with your camera, with a 360-degree view of the city. Try booking in advance if you can, especially during the summer months when foreigners flock to Cape Town.
You will have a host of choices when it comes to this one, as the majority of boats you see floating around the V&A marina offer some kind of cruise. Be it the family-friendly Jolly Roger Pirate Ship, a sunset Champagne Cruise or a day out with the dolphins, you will be sure to find something to your liking. Along the harbour, boat-trip sellers will eagerly attempt to strike up a deal if you're looking, however as with most attractions during high season, we strongly encourage booking in advance – which is almost always cheaper. The season to visit in Cape Town is obviously summer but if you're hoping to avoid the crowds, a sunset cruise can be a prime choice during April, when the bright pink sunsets begin to make an appearance.
Food:
You probably don't need us to tell you that Cape Town is a hub of world-class, reasonably priced food. At the Waterfront, settle in at any of the harbour-side restaurants with a view and order freshly caught fish and seafood, and should you be in the mood, even a delicious cocktail! If fancy restaurants aren't quite what you're feeling up to, the Watershed Market is just as appealing. From flatbreads to home-made ice-cream to poke bowls, this warehouse is spacious, safe and filled with a diversity of delicious treats to fill you up.
A family-friendly outing which the kids will be thrilled about (both before in anticipation, and during!) you can wander through the penguin sanctuary, find a variety of multi-coloured fish, and enjoy the immense shark tank on display. The various experts willing to assist around the Aquarium will happily show you around, including the extensive rock pool display that will give you some amazing local knowledge on South Africa's coastline.
The boats which take you to this world-famous island are notorious for breaking down, though the statistically small risk is well worth the trip. The ride is wonderfully scenic, taking around 3.5 hours, and the tour has been expertly curated for foreigners and locals alike. Make sure to take your camera to capture the history of what was once an island for  prisoners, as well as the unique view of Cape Town from off-shore.
Day trips from Cape Town: 
Not only are attractions close to each other in Cape Town, but many sites worth visiting in the broader Western Cape area are less than two hours away. These are some of our top choices:
About a 40-minute drive from central Cape Town, there are more than enough reasons to visit this sanctuary. Be it for the designed gardens, the maze of giant cacti, the food or the freshly-picked fruit, you will feel as if you are in another world. There are two restaurants to choose from: Babel, for a more decadent feast, and the Greenhouse for tea and refreshments. Both are great and use only the freshest produce sourced nearby. There is also a gorgeous spa, which you can check into for a treatment or for the day.
Note: while this is our personal pick, any wine farms in the area of Stellenbosch are worth a visit.
Hermanus:
Pop into this popular sea-side town a mere hour and a half from Cape Town for fish and chips, quaint and colour shops, and if you got at the right time, whales. Known worldwide as a whale-spotting mecca you will find the small seaside town packed from August to October with locals and foreigners alike, with September being the peak month for viewing. There are also plenty of beaches to relax on, walks to take and secure spots to swim. While the water is cold for locals, it's a far cry warmer than most European seas - so be daring and take the plunge while visiting this gorgeous destination!
Harold Porter National Botanical Gardens:
Only a one-hour drive, this little sanctuary is the perfect escape from the city. Right on the coast and filled the flora, fuana, pool and waterfalls you really are spoilt for choice. It's also a garden where you will see an abundance of animals and biodiversity hopping around. Afterwards try popping into one of the quaint seaside restaurants nearby, or if you have time go a little further to Hermanus and enjoy all it has to offer.