Pembroke 108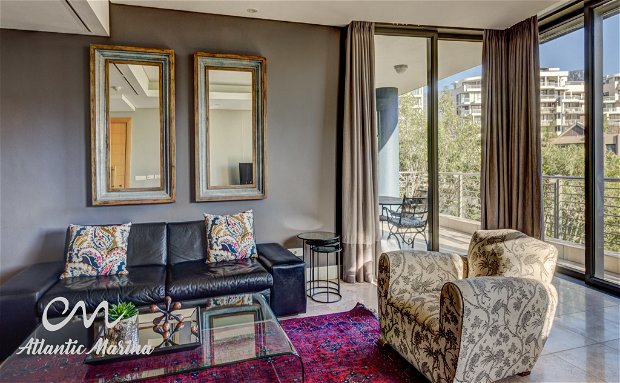 Minimal and stylish. This is an apartment that sets itself apart from the rest. Classic but modern décor focusing more on the space and furnishings than decoration, a lovely combination of uncluttered spaces and classic furniture, complimented with luxurious fabrics.
Great for a business traveller or a couple this apartment, leaves you with the feeling of being away from home and allows you to experience something different.
Views of Table Mountain, including Devils Peak and Lions Head Peak as well as Signal Hill, the Marina and the canals.
Everything is taken care of at the holiday apartment, from the impeccable maintenance of the property to the gardens and the swimming pools, and the security is impenetrable. A system of boardwalks and bridges over the waterways leads to communal pools, to the heart of the Waterfront or to the centre of Cape Town. It's a wonderful place for a gentle evening stroll, as a myriad of little blue lights turn the marina into a fairyland.
The Location
Situated in the heart of Cape Town's working harbour with the dramatic backdrop of the majestic Table Mountain, the Victoria & Alfred Waterfront is widely acknowledged as Cape Town's premier shopping and tourist destination and a well known entertainment hotspot. Here, an innovative fusion of history and modern convenience has resulted in a multi-purpose, dockside environment unlike any other in the world. Cape Town's new International Convention Centre is just up the road.
The luxurious self-catering apartments on the water's edge at the new Waterfront Marina development offer the discerning tourist privacy and easy access to the best of what Cape Town has to offer.
Abounding with upmarket shopping, excellent restaurants, museums and breathtaking views of the magnificent inimitable Table Mountain, it is the ultimate place to base one-self in order to see and do as much as possible in Cape Town.
A ten minute drive will take you to the Cape's most famous beaches and the city is within walking distance.
Within walking distance are also 70 restaurants and bars, 190 specialist stores as well as delicatessen, winery and supermarkets, live theatre, cinema and amphitheatre featuring music concerts, drama and dance performances.